Natural Jade Agate Stone Bangle Bracelet Thailand Jewlry Art
inkfrog-389585
by JK Silver
$41.00

Click to Enlarge


Click to Enlarge


Click to Enlarge


Click to Enlarge


Click to Enlarge


Click to Enlarge


Click to Enlarge

This is a beautiful natural stone Honey Agate Carnelian Onyx Bangle from Northern Thailand.
I found it there on a recent buying trip. It has a rich yellow brown color. This stone often referred to
as honey jade is technically an agate with the interchangeable term Carnelian Onyx.

Best for a medium woman's wrist.

No chips or damage

Size: 3.2" (  8.2 cm ) diameter on the outside and 2.4" ( 6.1 cm ) diameter

on the inside. Thickness is .7" ( 1.8 cm ) wide looking at it from the side

 and .35" ( .9 cm ) looking at it from the top as it is laying on a flat surface.

Weight: 2.7 oz ( 76.4 gm )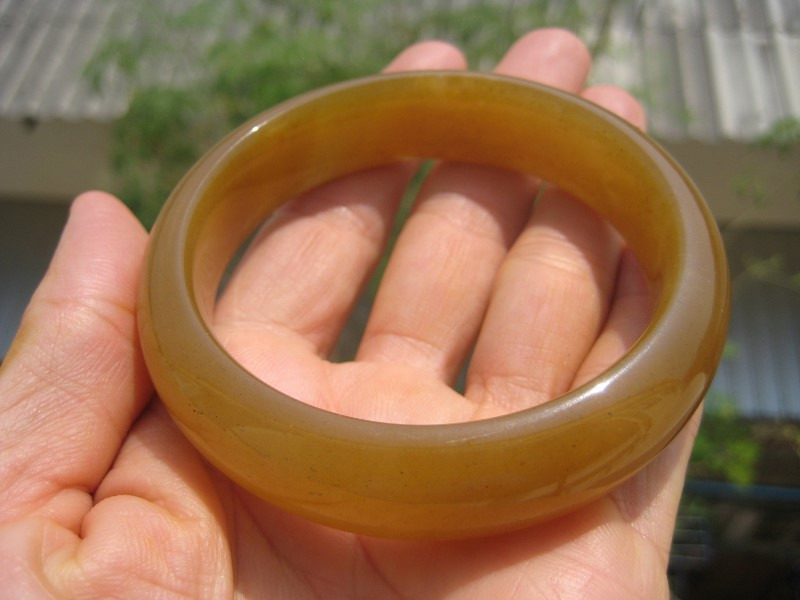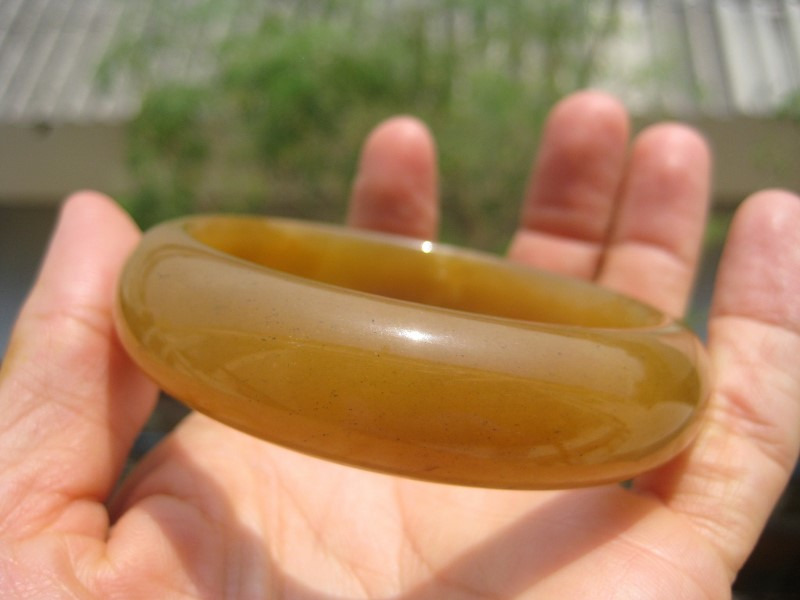 Payment and Shipping Terms
Paypal Please
First class international delivery normally takes about 2 weeks. Sometimes a bit more around 3 weeks and occasionally as long as a month. Express mail normally takes between 5 and 10 days. I will insure items over 40.00 when possible through shipsaver. Tracking numbers, delivery confirmation, and customs form numbers will be posted to ebay on the same day shipped. Returns are accepted. Please send any returns back within 30 days.
Note for international buyers. Certain countries may require an import duty on goods coming into the country which is the buyers responsibility to pay. Some European countries in particular United Kingdom and Germany seem to regularly impose tax. If you have any questions or concerns about this please contact you local post office or customs agency to find out particulars on duties. It is our policy to ship item out as merchandise with the actual value stated.
If you have any special instructions or questions for us about your order please send us a message and we will try to get back to you right away.
Attention. Please if possible contact me by message or email before opening a case in the rare event should there be an issue with your order. Buyers may not know this but cases equal a seller defect and can lead to a sellers loss of status and higher fees. The most typical case being opened is item not received even though just running slightly late but close to normal delivery time. After a case is opened normally a very short time later the item is delivered and the buyer closes the case and though resolved it still counts as a defect toward the sellers account. Things almost always go smoothly but in the rare event there is an issue please if possible contact me before opening a case for minor issues. Thank you
inkFrog Analytics